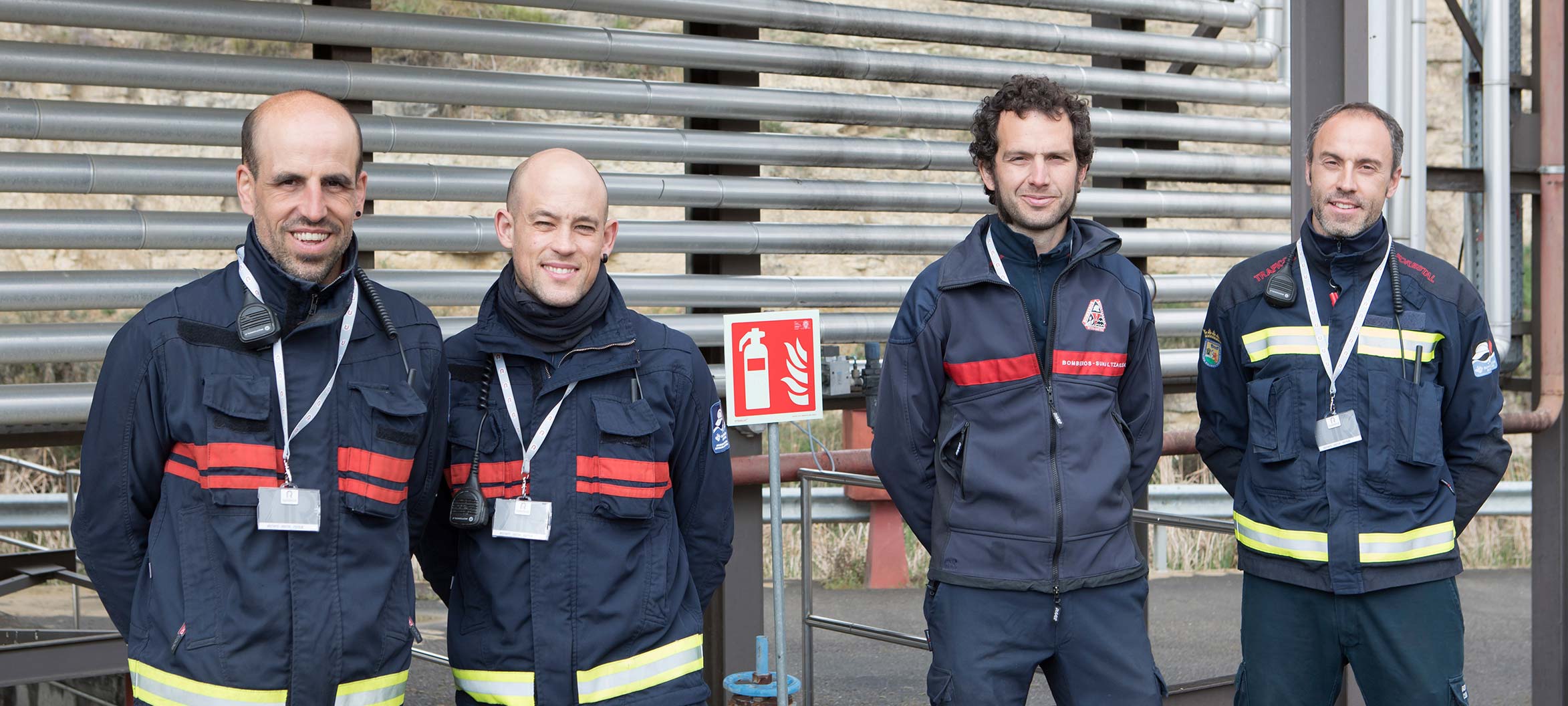 Current topics 6 de May, 2019
Commitment to prevention thanks to the Álava Firefighters
We took part of the risk analysis made by the Fire Department of Álava in Ramondin Laguardia.
In March and April, the Autonomous Fire Department of Álava completed a detailed inspection of the Ramondin plant in Laguardia in a proactive effort to prevent possible incidents.
During their visits, they emphasized risk analysis in the work environment, drawing up an operational sheet highlighting relevant points in the event of an emergency. This training will enable them to make more accurate and efficient decisions in the event of an incident at our production plant for capsules for wine, spirits, coiffes and muselets. All of these efforts will result in improved plant activity for firefighters and everyone at Ramondin, given that the level of safety has been increased, questions have been answered and work times have been reduced.
We are grateful to collaborate with this inciative and continue working with them in order to prevent and assure Ramondin's employees safety.