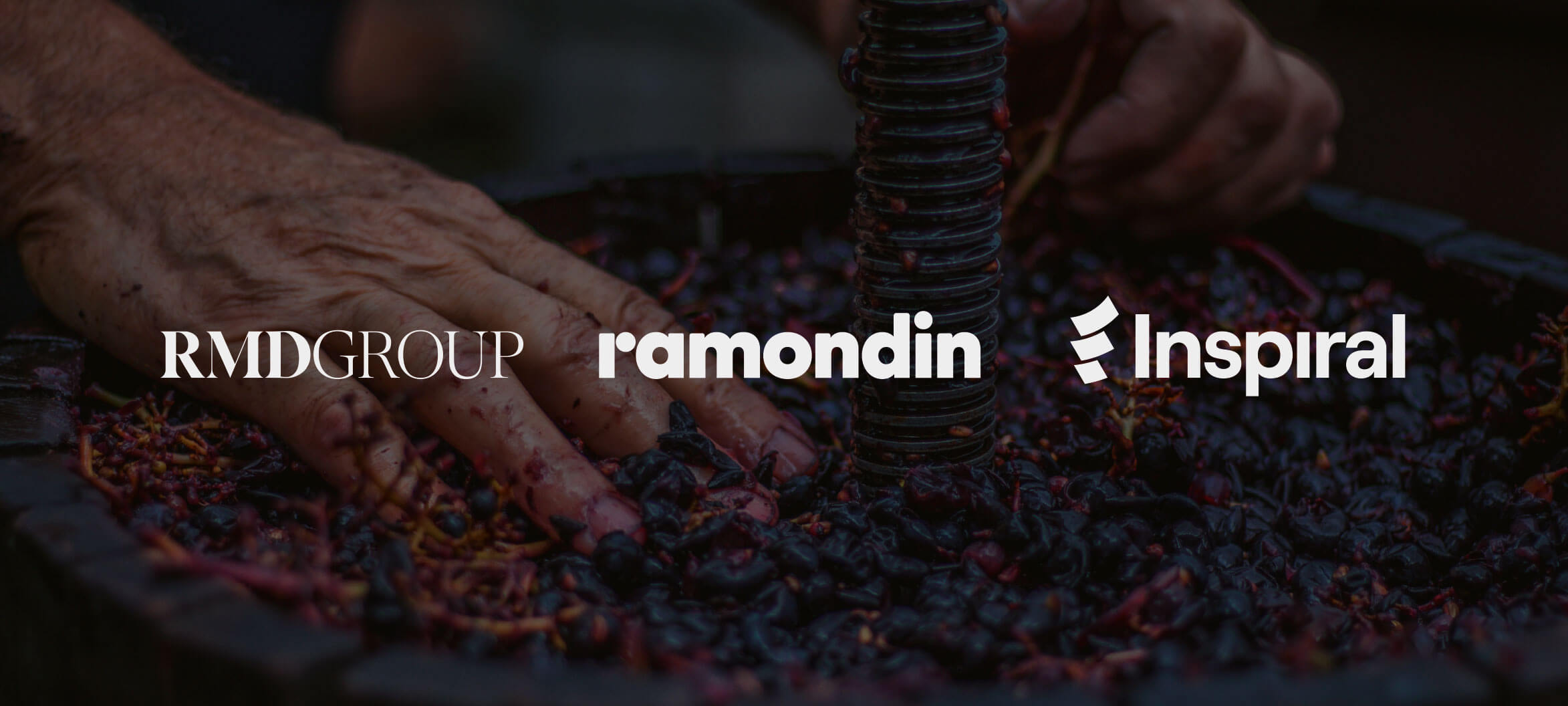 Current topics 29 de November, 2018
The symbol of a change
We create RMDGroup, a new international project focused on creating value.
We must first go back to 2017 to understand the context of the revolution that we plunged into in late 2018. That first year, what was then called Grupo Ramondin acquired the Chilean screw-cap company, INESA. This made us the undisputed leaders on the Latin American market. In December of the same year, at Ramondin, we completed the strategic acquisition of SETICAP, a French company that manufactures champagne hoods, located in Troyes.
With this new scene and the objective to strengthen our position of leadership on the market, 2018 has represented an important revolution at the company. We have redefined our brand's architecture: Ramondin Capsules, Ramondin Coiffes & Muselets (formerly, SETICAP) and Inspiral (formerly, INESA). This resulted in the establishment of RMDGroup—a new international project focused on creating value through sustainability, R+D+i and Social Responsibility.
The rebranding of RMDGroup entails important changes in our image and the launch of new websites that portray our essence: tradition and cutting-edge. www.inspiral.com and www.ramondin.com. All with a clear message: "It's not the change of a symbol, but the symbol of a change"